Anti Radiation BlueTooth Air Tube Headset
Unlike regular Bluetooth headsets our EchoTubeZ® Bluetooth air tube headset does not sit on your ear and pose danger your head and brain. The EchoTubeZ® goes around the neck like a neckless, along with the RadBlocker™card the small radiation discharge from the bluetooth device does not reach the body, the radiation if reflected away from the body. Same 98% Protection just like our regular EchoTubeZ®.

Free International shipping
In The Box:

Air-tubes speaker capsule
Bluetooth device
RadBlocker shielding card
Extra sets of eartips
User manual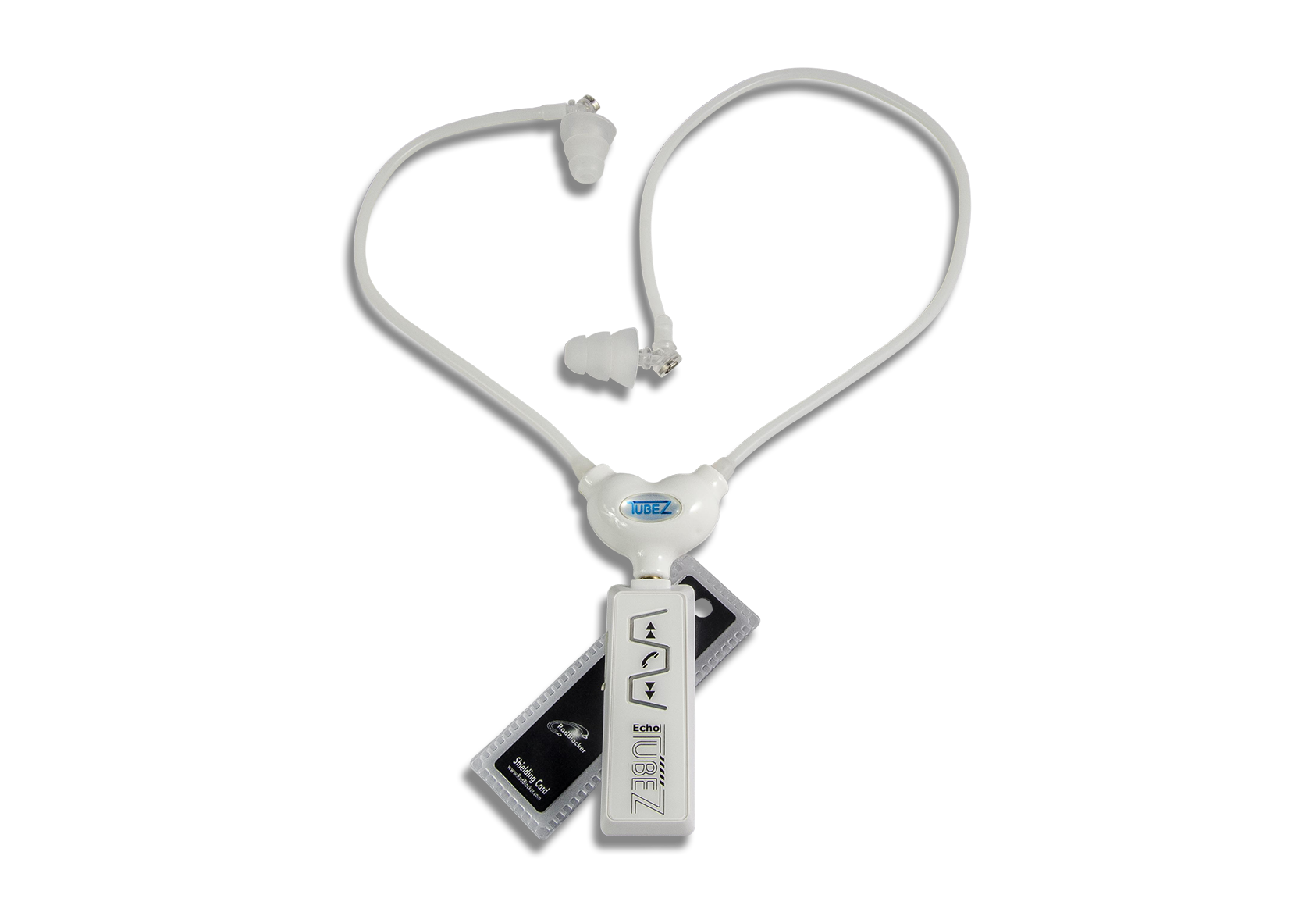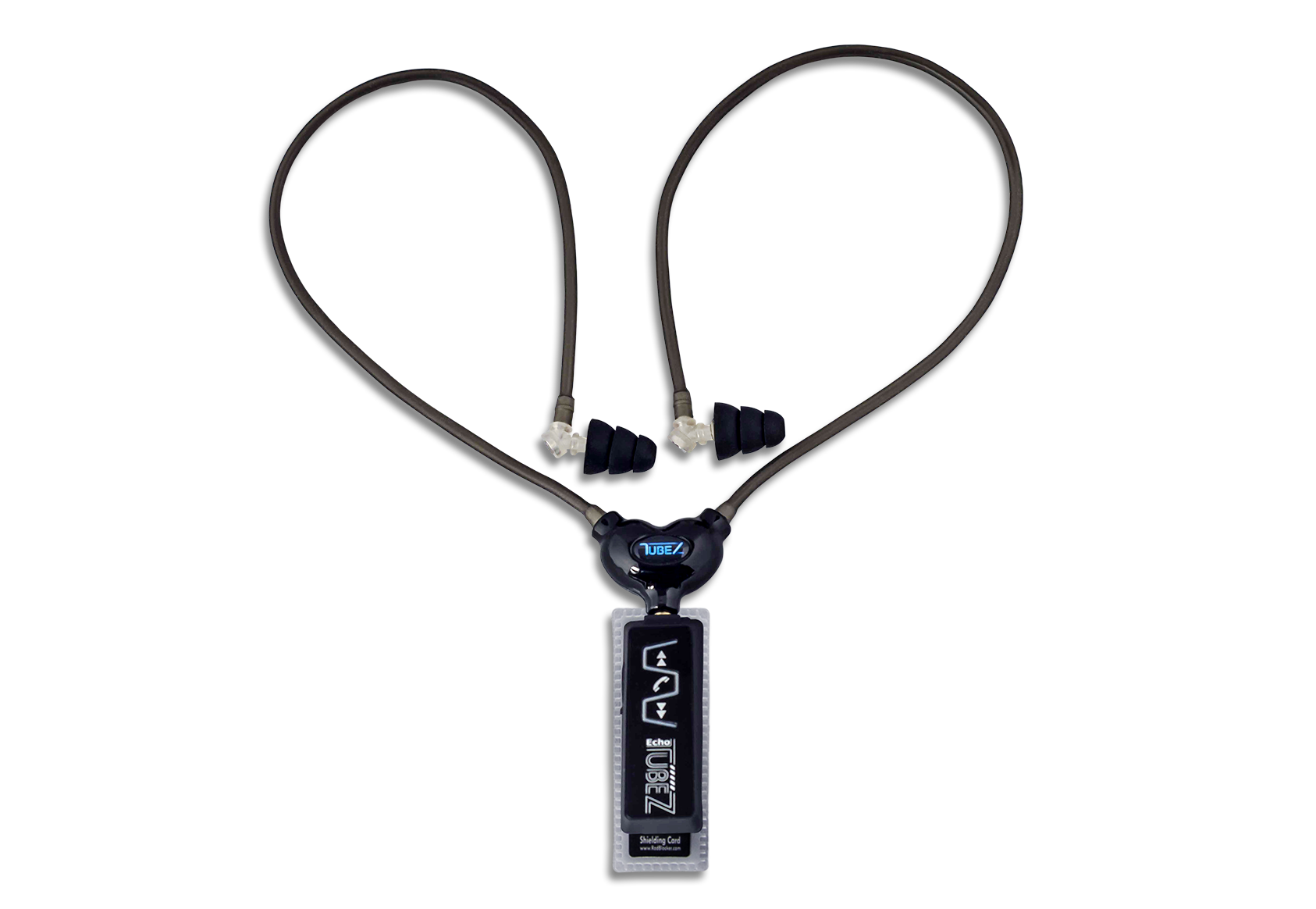 Specifications

•

98%

– U
p to 98% radiation reduction.
• Supports
Bluetooth A2DP, AVRCP, and HS/HF profiles.
• Attachment clip – you can wear comfortably on your Shirt.
• Enjoy wirelessly stereo music from all A2DP-enabled
devices, such as: Smartphones, tablets, and PC.
• Sound signal ratio: 95Db, high quality stereo sound.
• Bluetooth remote control module allows you to play, pause, skip,

Rewind-Fast Forward, answer and end a phone call.
• Magnet clips on the air-tubes – enables the user to wear the tubes around the neck.
• Additional 3 sets of different size ear-tips that fit comfortably for any user.
• Up to 8 hours playback time.